How to manage your team during a crisis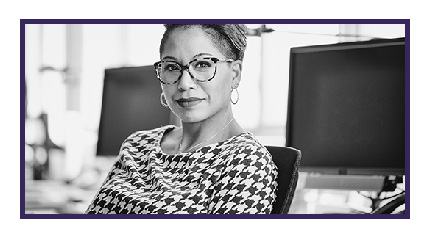 Usually, managing a team during a crisis is about what to do in a weather emergency—imagine the chaos after a category 5 hurricane or massive flooding. But now the world is in the midst of a pandemic, and thousands of workers are managing people under conditions that previously only existed in disaster movies. In addition to that, many are learning how to manage their teams remotely.
Nonetheless, the lessons of managing in a crisis can be applied to the situation with the novel coronavirus as well. Try these strategies to keep your cool—and help your team keep theirs—under stressful conditions. 
Remember that some employees have never done this
Many workers have never been through a hurricane, earthquake, or the attacks on 9-11. The concept of shutting down an office or the onset of a global business shutdown may be foreign to many of your younger employees.
"They might be less inclined to act early and decisively, simply because they don't have the context of having been through a crisis," says Paul Rubenstein, chief people officer at people analytics firm Visier. "Guide them not only through the issue of employee health, but what the realities of a global economic slowdown can mean."
Help employees work remotely
Some people have never worked from home, never logged into video conferencing software, and never held a virtual meeting. Get a "work from home" checklist together and give it to everyone or share information on best practices for remote work.
This might include advice about keeping a routine, taking breaks, taking care of their physical health and hygiene, considering the ergonomics of their workstations, and making sure they drink enough water and don't over caffeinate.
What's unique about this crisis is that daycare and schools may be out, and your employees may also be working from home with their spouse or partner or working from home with kids. "The number one thing we have to realize is that this is not the normal work from home," Rubenstein says. "Your kid will interrupt a conference call. You may have to rearrange something because your spouse has a conference call at the same time and you have an infant. There is no magic solution around this, so have empathy."
Make a communication plan
How will employees get updates about work and the organization? How will you communicate important information?
"Not everyone reads email, and it can be annoying to dig through your inbox to find the most updated version of a travel alert," Rubenstein says. "Have a web page that you can edit and publish yourself in real time. Communicating quickly to employees doesn't happen with three layers of review and asking IT to update the site on your behalf—you need a megaphone to employees, not a complicated media process."
Keep employees focused and on track
Your first priority should be the health of your employees and their families, and after that, the current state of the organization. Your employees need clarity from you around what work is the most important.
"They need to know what's critical and what can wait," says Amy Leschke-Kahle, vice president of performance acceleration at the Marcus Buckingham organization. "They will be able to bring themselves to focus more clearly if they also know that you are their number one advocate for the resources they need and that you will support them at those times when they need to take care of things outside of work."
Include everyone
In a remote work environment, there's the danger of quieter employees getting lost in the shuffle. Make sure you reach out to everyone, even people you're not having meetings with on a regular basis. "It's not about monitoring people's work," Rubenstein says. "It's about making people feel connected."
Similarly, it's also important to make sure people feel acknowledged in organization discussions, even though they're weighing in from a distance. "They're working remotely, and they're not going to be as accessible," says Roy Cohen, a career counselor and executive coach in New York City. "Everyone's opinion and point of view needs to be heard. It doesn't necessarily require action, but you have to make sure you don't ignore them, that you listen, that you don't make them feel like they're not important."
 Practice compassion
Your workers are likely dealing with a lot. Now is the time to be flexible, not be raising stress levels any higher than they need to be and help manage your employee's stress and anxiety.
"Normally, I am that push, push, push guy because that's the role you fall into as a small business owner," says Tim Brown, owner of the Hook Agency, a digital marketing organization in Minneapolis, MN. "Right now, it's more like, 'I'm here for you, what can I do, how can I help?'"
For Brown, this approach is dual purpose: Not only does it help his team feel supported, but it also helps his own stress levels. "Their anxiety is so high right now, and even though my anxiety is also very high, I have to communicate that I'm here for them," he says. "And in that way, I calm myself down because I'm not thinking about myself when I'm talking to them."