Monster coronavirus poll results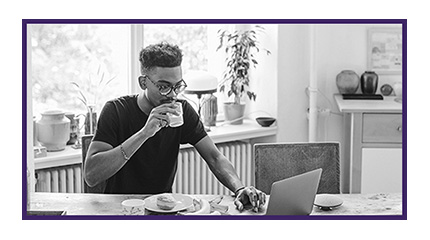 Since thousands of cases of COVID-19 have been confirmed in the U.S. so far, workplaces are facing big challenges to the way they do things, as well as great uncertainty about the future.
Monster asked employers and workers to share how they're responding to the COVID-19 crisis, and results indicate that both groups have big concerns. In fact, 80% of polled workers are worried about their job security citing possible unemployment as one of the many stresses associated with this crisis.
Only one in five organizations are increasing sick time
In response to this crisis, fewer than 20% of employers are increasing sick time or paid time off for employees, according to the employers we polled. Instead, they are prioritizing preventative measures, such as implementing work-from-home policies.
"Paid time off or personal time off is only provided to those who actually have the symptoms in relation to COVID-19," says Leonard Ang, CMO Iproperty Management. "As for those who aren't feeling under the weather, they work as usual."
Organizations are concerned about productivity
But "work as usual" is a slippery slope, and nearly 80% of respondents are concerned about productivity and organization success due to the coronavirus, Monster's poll shows.
For some employers, that's unavoidable. A restaurant with fewer customers is going to naturally lose business and revenue. However, many employers that allow employees to work remotely have been surprised by what they've found.
"Though implementing fewer work hours has caused some delays to our content creation and delivery, I've noticed that my team has been giving me more than exemplary pieces," says Mike Richards, founder of golf blog Golf Einstein. "This made me realize that the number of hours one puts in doesn't determine the quality of one's work."
It's undoubtedly more challenging to work from home when you have children, but Monster's poll finds that most people feel they can balance both. Sixty-six percent of parents said they are confident they can work from home with their kids.
Many workers feel unsupported by their boss
As organizations and employees struggle to adjust to the "new normal," there's no HR manual for how to manage in this kind of crisis, and many workers (48%) don't feel their bosses are being supportive.
In contrast,  over half do feel supported, but this is new territory for everyone. Many frustrations stem from a lack of information, which can be remedied with open channels of communication.
One of the best ways to manage a team during this crisis is to communicate daily. Be as transparent as you can about your organization's plans and be honest about your own concerns. Support your team's needs, especially around mental health and childcare concerns. 
Working from home could be a long-term reality
Asked if the temporary shift to at-home work might impact future plans, the majority of employers (57%) would consider changing their work-from-home policies indefinitely if it proves productive during the COVID-19 pandemic.
"I have not seen a drop in motivation or commitment even though we have been home, and I believe that is because we have a strong company that can withstand anything," says Ethan Taub, CEO of business sites Goalry and Loanry. "In the future, I may introduce a work-from-home scheme, or maybe we can all work from home one day a week to be more environmentally friendly."
For some, this shift in thinking was inevitable: Smart employers know that the skill of managing virtual teams is invaluable as employers look to have a more responsive, flexible workforce. "Those that already include this skill as a requirement for rising leaders have the perfect proving ground for showing why every manager needs to be able to pivot to lead a remote team," says Joanne Cleaver, owner of Wilson-Taylor Associates, a virtual editorial and research firm. "Senior leaders might put reminders on their calendars to include virtual team and self-management in performance reviews, after the dust settles."
Tim Brown, owner of the Hook Agency, a digital marketing agency, agrees: "I believe this will change a ton of people's minds and force innovation that was already in the works."
Originally Posted on Monster.com