| | |
| --- | --- |
| | In celebration of Public Service Recognition Week at the beginning of May, thank you to everyone who serves our federal, state, county, local, and tribal governments! |
Custom Mission Critical Tags Now
Available in MHME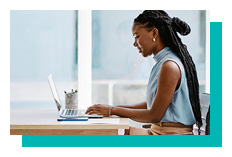 MHME now offers agencies the ability to create their own custom tags for Mission Critical Occupations. This enhancement was implemented alongside USAJOBS to better respond and participate in new hiring initiatives, such as the Federal Tech Portal and Agency-Branded Search Pages.
Job Analysis Findings from MonsterGov's
User Group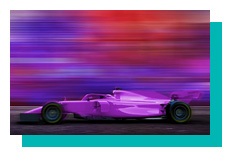 Last month, we hosted a MonsterGov User Group to better understand agencies' priorities and insights for our Job Analysis module, which is the only technology solution available on the market today. With representatives from 12 agencies, it was clear that many agencies are manually conducting the Job Analysis process, and that there are opportunities to streamline and modernize the process to empower HR teams to make better quality hires. Stay tuned for the next User Group this Summer!
MonsterGov Corner is Now Live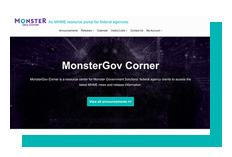 Just days ago, we announced the launch of MonsterGov Corner, a new resource portal for federal agency clients of the MHME federal talent acquisition system. If you are on our Client Communications listserv, but haven't received the invitation to register, please let us know by replying to this newsletter. If you are not currently receiving our Client Communications and would like to, reach out to your System Admin.
Tired of Getting Ghosted by Gen Z?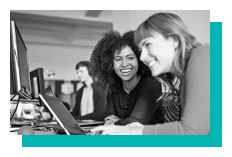 According to Monster data, 70% of Gen Zers are ghosting recruiters and with the federal government listed as the #2 dream workplace for college students (Axios/Generation Lab), we know our agencies are feeling the pain. Want to know why Gen Z ghosts, how they find jobs, and what they want from employers?
Thank You for Taking the MHME Survey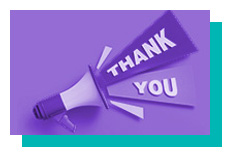 A big round of applause to the more than 100+ respondents from 17+ federal agencies that participated in our MHME User Satisfaction Survey! In addition to receiving helpful satisfaction ratings, we also gathered great suggestions for improvements. Your valuable feedback will help us prioritize product enhancements and improve the customer experience to better enable you to reach your talent acquisition goals.
Advancing Gender Inclusion in the
Federal Workplace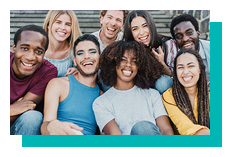 OPM released updated guidance for gender inclusion in the federal workplace, and we are here to support it! MonsterGov reached out to OPM about their plans to update their gender data collection in USAJOBS, in addition to other mandatory forms with non-inclusive language, so we can implement these changes into your MHME talent acquisition system. USAJOBS shared with MonsterGov that they there are no plans at this time, but MonsterGov has requested enhancements and will continue to follow up. We invite you to join us in advocating for these changes. In the meantime, please visit our updated resource center for DEIA recruitment and hiring.