Workforce Solutions for the Public Sector 
Monster Government Solutions is the industry leader in transforming the way the government and public sector approaches talent acquisition and workforce development.  
Monster Government Solutions ("MonsterGov") helps government agencies and the public sector develop strategic, talented workforces and connect people with meaningful jobs – all delivered with the best technology, tools, services, and expertise available today.
Leveraging our innovative technology and domain expertise, combined with two decades of experience partnering with government, MonsterGov helps its customers solve their greatest workforce challenges by delivering human capital solutions ranging from targeted recruitment campaigns to state labor exchanges to SaaS-based applicant tracking systems and automated onboarding tools.
Our customers span across nearly all cabinet-level federal agencies and departments to state and local government employers to state workforce agencies and local workforce boards. Our MonsterGov team includes workforce experts and former government employees who have domain knowledge of both federal, as well as, state policies and programs. Our experts work directly with customers to provide support in strategy, implementation, training and adoption of our solutions, as well as provide human capital services like workforce analysis, hiring process optimization, and a range of customized offerings. MonsterGov doesn't just help you find more people – we help you find the right people – so you can reach mission success.
MonsterGov is backed by its parents, Monster Worldwide, who invented online recruiting in 1994 with its world-renowned jobs board, monster.com, and remains a leader in recruitment technology solutions. MonsterGov also partners with Military.com, a Monster company, to deliver the best-in-class targeted recruitment solutions for military servicemembers, veterans and military spouses.
Federal Government Agencies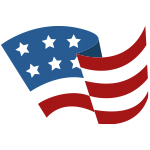 Federal agencies depend on our purpose-built solutions every day to reliably and securely deliver the best recruiting, hiring, and onboarding experience in the industry today. We're making it possible for human capital professionals across government to successfully support their agency's unique and important mission.
Explore our solutions and services for the federal government >
State and Local Government Agencies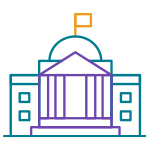 We have proven experience in building employment solutions that help states connect job seekers with employers and help individuals gain meaningful employment. Our talent sourcing tools will fill skills gaps required for workforce development, and help state and local government agencies hire employees. 
Workforce Boards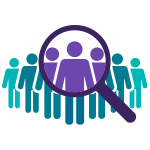 Our fully integrated and configurable solutions empower workforce boards to develop the workforce they need by delivering high-quality career services to their clients. Our solutions range from robust case management systems to career mapping tools, which serve users from workforce board administrators to case managers to training providers and even can be used by clients directly.
Let's Talk!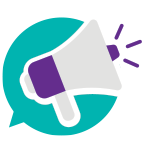 Want to see how MonsterGov can help solve your human capital and workforce needs?