New MHME Client Survey: Top 5 Selecting Official Enhancements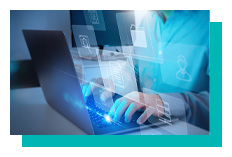 You may remember from the recent 2023 MHME User Group that Selecting Official was the top voted tech priority for our agencies. We are eager to finalize plans, but we want to dig deeper into what our client agencies really want. By now, MonsterGov Corner users should have received a survey to select their favorite enhancement requests. We encourage all HR and hiring roles, including Selecting Officials and Hiring Managers, to complete this survey. Create a Corner account to access the survey below or ask your system administrator to send it to you!
Top 10 MonsterGov Federal Agencies for Veteran Hiring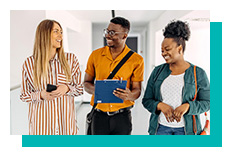 In honor of Veterans Day earlier this month, the MonsterGov team wanted to give a big "Thank you" to all of our federal agencies who are actively working to support veteran employment. What are the federal agencies with the most veteran applicants and hires in MHME? Check out the article below to find out, and download the new 2023 Veteran Hiring Guide from Monster!
4.17 Non-Competitive Eligibility, Cyber Work Roles, and More in December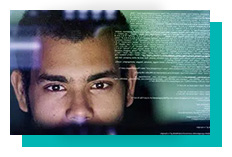 Thank you to our federal agencies who are currently undergoing User Acceptance Testing for the 4.17 release of MHME. We're seeing great feedback on the new features that will be live in production on Monday, December 4, 2023. Check the MonsterGov Corner for all there is to know about 4.17, including release notes and a recorded preview, so you can get caught up on non-competitive eligibility, closeout checklists, and Position Classification's dashboard configuration flexibilities.
2024 Planning and MonsterGov Corner Calendar Updates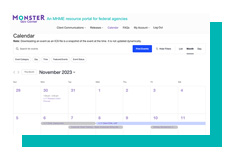 Our MonsterGov Corner Calendar is now updated! You can now see the 2024 Training Calendar and 2024 System Maintenance Calendar, as well as the MHME system releases for the first half of the year. Please note: the last day to schedule training requests for 2023 will be November 30.
White House EO for AI Hiring and
USAJOBS AI Portal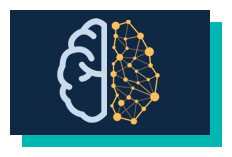 At the end of October, the White House published an Executive Order on Safe, Secure, and Trustworthy Artificial Intelligence to advance and govern the use of Artificial Intelligence (AI). In alignment with this initiative, USAJOBS published its new AI job search page to better support the hiring of mission-critical AI talent. MHME federal agencies can use the custom Mission Critical Occupation (MCO) tag functionality to automatically populate designated vacancies into the new AI portal. MonsterGov clients can reach out to their MonsterGov representative for additional information on the MCO tag.
MonsterGov's Water Cooler – Thank you for dropping by!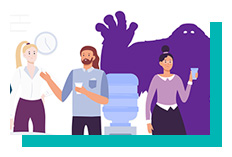 Earlier this month, MonsterGov hosted its first Water Cooler around the governmentwide Hiring Assessment and Selection Outcome Dashboard. Key leaders of our federal team provided updates on this initiative and how agencies can best participate and leverage the dashboard. Thank you to all of the attendees who dropped in to ask questions. If you were unable to attend or have any additional questions, check the Water Cooler post in the MonsterGov Corner to download the slides and comment away. We hope you can stop by next time!
Military Spouse Hiring Authority Extended Through 2028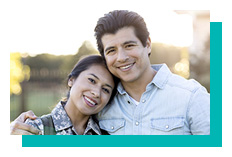 OPM published an interim final rule that extends the current military spouse hiring authority through the end of 2028. Authorized by the 2023 NDAA, this extension was issued following the White House Executive Order to advance military spouse hiring. Read our updated military spouse resource page for more information!
New OPM Contact List and USAJOBS System Notifications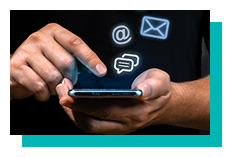 Have questions for OPM or USAJOBS and not sure where to go to get answers? We've published a contact list for relevant OPM and USAJOBS resources on our FAQ page in the MonsterGov Corner. We especially recommend system administrators subscribe to USAJOBS' listserv for system downtime notifications!