EEOC Applicant Flow Data Report Due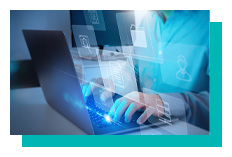 A reminder to federal agencies that the EEOC's deadline for the FY2022 applicant flow data report is February 28, 2023. Agencies can either authorize MonsterGov to provide this data to EEOC on their behalf or choose to deliver this report directly to the EEOC, which can be pulled directly from the Monster Analytics module of your federal talent acquisition system. Designated agency system administrators received an email on January 6th with additional information.
Introducing MonsterGov Federal User Groups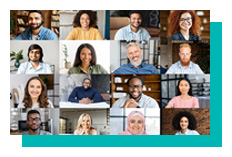 In our last federal event survey, agencies expressed interest in User Groups, so we're here to give the people what they want! The first one of 2023 will be focused on Job Analysis. We are looking for a limited number of participants from each agency who will share input on their agency's job analysis process and how they'd envision using our Job Analysis module within their system. Even if your agency doesn't currently use our Job Analysis module, you are welcome to participate! Interested?
Monster's 2023 Recruitment Survival Guide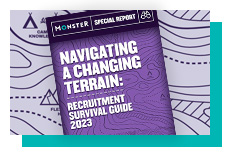 What do job seekers want in 2023? Get the latest trends and tips for navigating the changing recruitment terrain in our new guide, featuring findings from Monster's Future of Work survey.
The MHME client portal is on the way!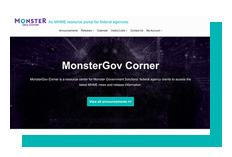 A big thank you to all of our beta user participants! Over the past several weeks, we've met with several agencies to offer early access to the new portal – and we can't wait to share what we've been working on with everyone else. We're estimating a launch in early March!
Monster Tips to Recruit Tech Talent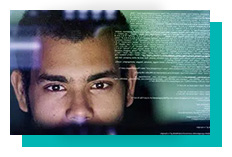 With tech layoffs in the private sector, the federal government is mobilizing to offer this specialized talent pool a place in the federal workforce. However, recruiting for tech vacancies is no simple task. Competition is high and agencies may need to get more creative to attract the tech candidates they seek. Here are some of Monster's favorite tactics to support your IT talent pipeline.
Winter Survey is Coming!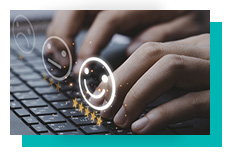 The next MHME satisfaction survey will be out in February! Keep an eye on your inbox for a chance to provide valued feedback on your federal talent acquisition system. The survey will be shorter than the last edition, and this time, we're giving out some swag to randomly selected respondents. Let us hear from you!