Federal Agencies Encouraged to Reuse MonsterGov's Agency Authorized FedRAMP Package for MHME System ATO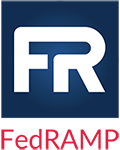 To continue meeting the needs of our federal agency customers, we are proud to share that Monster Government Solutions has received FedRAMP agency authorization for its flagship federal talent acquisition system, Monster Hiring Management Enterprise (MHME), through GSA, our agency sponsor. Effective April 7, 2022, MHME is now listed on the FedRAMP Marketplace as Authorized and current MHME customers are now welcome to request a copy of the FedRAMP Authorized System Security Plan (SSP).
What does this mean for my agency?
The good news is GSA and MonsterGov have already done most of the heavy lifting! Per FedRAMP policy, other federal agencies will be able to reuse GSA's FedRAMP security package for their own MHME system Authorization to Operate (ATO). Agencies will still need to review the FedRAMP package against their own unique security needs to make sure any gaps are covered.
According to FedRAMP.gov, The Federal Risk and Authorization Management Program (FedRAMP) is a government-wide program established in 2011 that promotes the adoption of secure cloud services across the federal government by providing a standardized approach to security assessment, authorization, and continuous monitoring for cloud products and services. FedRAMP empowers agencies to use modern cloud technologies, with emphasis on security and protection of federal information.
What is MonsterGov's recommendation for my agency?
MonsterGov has invested heavily to pursue this FedRAMP authorization to ease the security burden on agencies and allow customers to reallocate their security resources for other high value priorities. We strongly recommend agencies reuse our final FedRAMP security package to issue MHME system ATOs. This ensures a pre-reviewed, approved, and authorized security package that meets federal guidelines – saving agencies time, money, and valuable resources.
How can my agency access and use the FedRAMP package?
The information security team at your federal agency can request this package through the FedRAMP Marketplace and receive access through OMB's Max.gov portal. To request the package: follow the link embedded here to the MonsterGov FedRAMP information page, select the "Package Access Request Form" link found below the Package ID, complete the form, and submit per the instructions within the form. For instructions on reusing a FedRAMP authorization, you can view the Quick Guide here.
Once agencies review our FedRAMP package and accommodate any additional agency-specific controls, the agency can then submit their new ATO to the Marketplace. Once agencies submit their FedRAMP-based ATO, they will be listed among the agencies using our service under the Monster Government Solutions' page in the Marketplace.
What happens after our FedRAMP authorization?
FedRAMP requires continuous security delivery, assessment, and project-level support and deliverables to maintain the ATO. MonsterGov has invested in internal ISSO resources to manage and support our customers' security needs. We have also invested in 3PAO advisory and audit services for our continuous security operations and compliance with FedRAMP, which includes annual assessments.
Federal Agencies with FedRAMP ATO for MHME:
Bureau of Alcohol, Tobacco, Firearms and Explosives (ATF)
Commodity Futures Trading Commission (CFTC)
Consumer Product Safety Commission (CPSC)
Defense Nuclear Facilities Safety Board (DNFSB)
Department of Education (ED)
Department of Labor (DOL)
Department of the Treasury (USDT)
Federal Bureau of Prisons (BOP)
Federal Deposit Insurance Corporation (FDIC)
Federal Energy Regulatory Commission (FERC)
General Services Administration (GSA)
Nuclear Regulatory Commission (NRC)
Pension Benefit Guaranty Corporation (PBGC)