Labor Exchange and Case Management
MonsterWorks for You
Today's workforce challenges demand unprecedented levels of engagement and collaboration between government, workforce boards, employers, educators, and job seekers to achieve workforce mission success. If you're in the business of getting the best outcomes for the people you serve, you need a platform powerful enough to get the job done.
[cool facts go here] Did you know that job seekers and employers care deeply about the user experience of your labor exchange?
MonsterWorks for States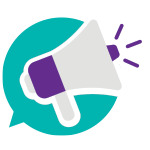 MonsterWorks is a modern integrated labor exchange and case management system that keeps states on the leading edge of workforce development to better serve and engage their customers.
MonsterWorks Case Management for Workforce Boards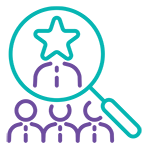 The MonsterWorks Case Management platform empowers workforce boards and local regions to maintain a holistic view of individuals, while easily creating workflows required to manage grants and local programs and meet the needs of job seekers, employers, and entire communities.