MonsterWorks - A Modern Labor Exchange and Case Management Solution for the Public Sector
MonsterWorks puts State Workforce Agencies at the forefront when it comes to meeting the needs of workforce development staff, customers, and stakeholders at all levels with its best-in-class technology, intuitive and user-centric design, and data-driven insights.
Today's workforce challenges demand new levels of engagement and collaboration across the workforce development community. MonsterWorks is designed to do just that!
MonsterWorks is a modern, integrated and secure labor exchange and case management solution that connects job seekers, training providers, employers, workforce organizations, partners, and state agencies in a single, easy-to-use system designed to develop a stronger workforce than ever before.
With the Case Management application, workforce organizations and state workforce agencies can easily automate day-to-day manual processes, like program administration and caseload management, while also supporting participants through a range of career advancement tools and services. Plus, with the MonsterWorks' labor exchange capabilities, employers and job seekers have access to our robust search technology that helps connect the right talent to the right organizations.
MonsterWorks allows agencies to personalize the platform with their own logo, style, and design elements for a fully agency-branded experience. And MonsterGov will be with you every step of the way. Our Professional Services team of experts can ensure a smooth implementation by guiding the design, change management, training, and support.
MonsterGov is a trusted and secure technology provider to the public sector and with the power of our parent company, Monster, we ensure our customers' security programs are based on commercial security best practices and control frameworks.
Empower Job Seekers in their Career Journey
Job seekers have the power to explore occupations, find open positions, explore training opportunities, and advance their careers. MonsterWorks offers access to a wealth of career planning tools, including a resume builder, career path advice, education and training materials, budget calculators, skills assessments, and more.
Enable Employers to Find Talent
Employers have access to tools to help them find the qualified candidates they need, and they can do it faster. MonsterWorks taps into multiple sources of talent with Monster's robust resume database, monster.com®, and a host of candidate management tools. And our award-winning and patented semantic search technology reduces the time required to search through expansive resume databases, which helps HR professionals sort, rank, and manage resumes to help them find the best talent.
Demonstrate State WIOA and Workforce Performance with Compliant Reporting
State-level workforce agencies need on-the-fly access to critical data they can trust and the assurance of compliance while demonstrating workforce performance. MonsterWorks is an easy-to-use, flexible, and configurable platform with workflows built for compliance with WIOA federal funding streams and services, as well as error-free performance reporting for PIRL and other federal and state reports.
Equip Workforce Boards to Better Support Local Programs
States can offer Workforce Boards a fully hosted solution that is built to effectively engage and support job seekers, employers, and partners alike. The MonsterWorks system is built to streamline and automate the administration and management of local programs.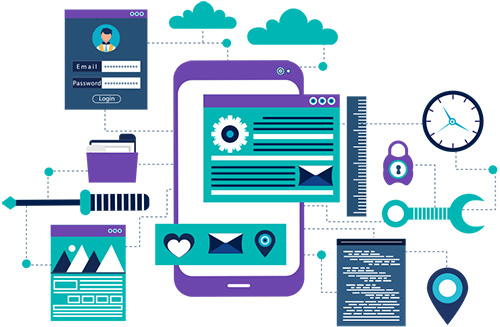 Trusted Partners in Security, Compliance and Business Continuity
MonsterWorks leverages a hybrid, on-premises/cloud-based environment, which assures availability and continuity of service to our customers. MonsterWorks employs multiple redundancies to protect customer data, provide resilience against ransomware attacks, and streamline systems restoration in the event of an outage.