Reskilling the Federal IT Workforce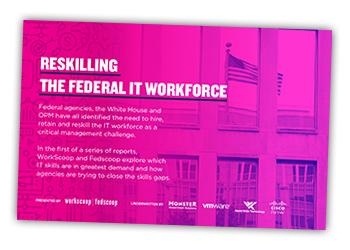 What's on the top of the minds of federal CIOs? Skills gaps. Recently, we underwrote a WorkScoop survey to understand federal CIOs challenges as they hire, retain and reskill the federal IT workforce. No surprise that 7 in 10 government IT leaders view the IT skills gap as having a high or medium impact on the ability to deliver on agencies' missions. 
Want to learn more?  
Learn how Monster Government Solutions can help reach, find, and hire your IT workforce.