Join our workforce research group!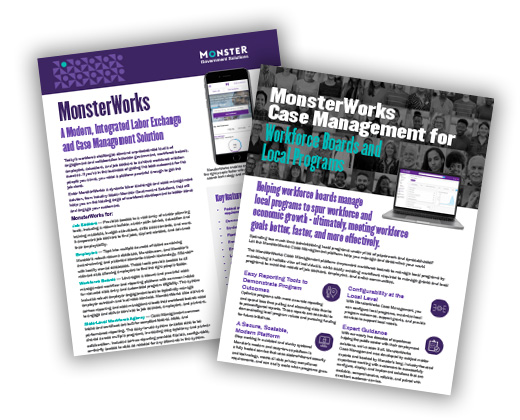 At MonsterGov, we pride ourselves on our commitment to our customers – the public sector. And we don't just make technology products – we create solutions. Our research and development has always been customer-driven and we plan to keep it that way.  
We're seeking current and future users – from executive directors to case managers - to join us in our ongoing Workforce Research Groups around our WIOA-compliant solutions.
Be an active part of the workforce community and help guide the evolution of our labor exchange and case management solutions – help us help you! You may receive special invitations for workshops, one-on-one interviews or surveys, field studies, beta testing, and more in-depth product experiences.  
Questions? Ask This email address is being protected from spambots. You need JavaScript enabled to view it. 
Interested? Sign up below!