Spotlight On Federal Hiring Champions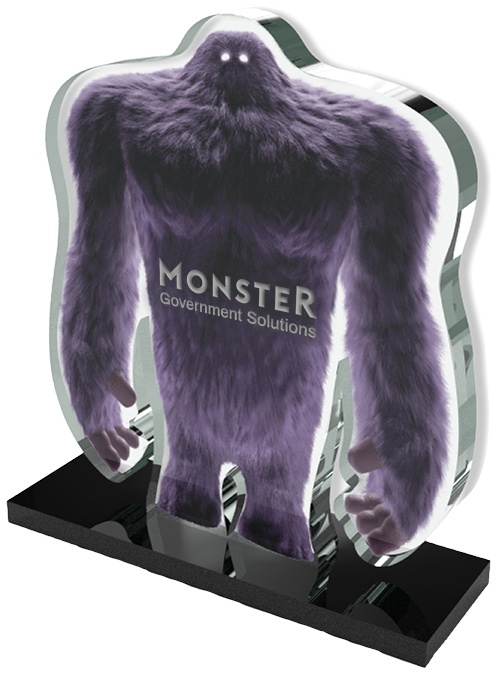 Federal HR professionals are working tirelessly to ensure the federal government has the right people, at the right place, at the right time for their agency. We would like to shine the spotlight on these federal HR champions and recognize the work they are doing around federal hiring. They deserve a big "thank you".
Know someone in federal hiring who deserves recognition for their efforts?
Send in a nomination for consideration by our MonsterGov leadership team. Winners will be selected and announced on a rolling basis and will get their very own Monster trophy! Submissions should take approximately 5-10 minutes and the form can be found below!
Categories
Recruiting Champion
Just like many other employers across the country, the federal government has a lot of vacancies to fill! While federal jobs offer many great benefits, agencies still compete heavily with the private sector for talent. Recruiting teams are on the frontlines, tasked with the mission of pulling in talent. How did you or your colleague find the right people for your federal agency?
Federal Hiring Champion
HR professionals are responsible for the most important asset to any organization – its people. They have a lot on their plate from recruiting, assessessing, hiring, and onboarding new employees. Do you know a champion of federal hiring that has made a difference at your agency?
HR Executive Champion
Between vaccination mandates and DEIA initiatives, this year has seen countless policy changes and efforts to protect, secure and grow the federal workforce. And while all parts of the federal government, the individual agencies and departments have approached these changes differently across a spectrum. How have you or a federal HR executive demonstrated leadership skills that empower their teams and successfully navigated their federal workforce through the many changes of this past year?
Federal Agency HR Team Champions
Sometimes it can be challenging to pinpoint an individual when the entire HR team deserves to be celebrated! Which federal HR team demonstrated collaborative, innovative and noteworthy initiatives in hiring during 2021? What achievements should be recognized that could set the standard for the future of the federal government?
Nomination Form
[module-698]