The remote workforce: from recruitment to retention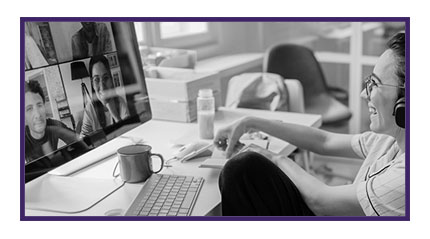 The COVID-19 pandemic has done something to the world of work that no one could have anticipated – it's forced organizations to shift to a completely remote workforce. If ever there was a question as to whether or not organizations could stay productive with a majority or all of their staffers working remotely, the pandemic put that theory to the test.
In fact, as the virus lingers on, what was supposed to be a temporary contingency plan could very well end up becoming the new normal for the foreseeable future.
Monster decided to take a deep dive into the early challenges of shifting to remote work, the surprising outcomes thus far, and what the future of hiring and managing a remote workforce may look like.
Download our white paper to see how top organizations have made the shift, and what strategies you should adopt to make the WFH model work at your organization.