On August 23, 2023, MonsterGov hosted its latest Federal User Group to explore ideas for the future of the MHME federal talent acquisition system with its client agencies. 25 HR participants from 13 representative federal agencies joined us virtually to collaborate and exchange viewpoints on their MHME priorities for 2024 and beyond. We enjoyed the dialogue and are thrilled they did, too! 92 percent of survey respondents were either satisfied or very satisfied with the event!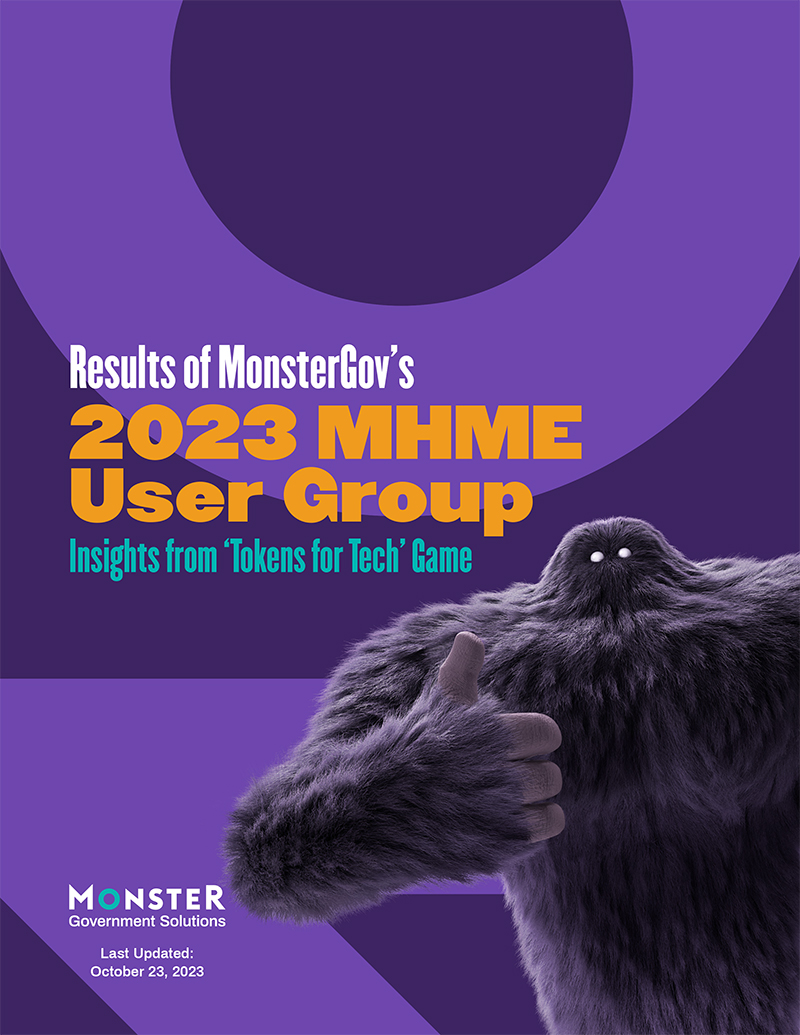 We welcome our client agencies to download the summary to see the results of the User Group meeting via our federal client portal – MonsterGov Corner! Please note, you'll need a registered MonsterGov Corner account to access the summary.
We hope these insights provide you with more visibility into where the MHME federal talent acquisition system is headed, as well as what other agencies are most focused on with their hiring initiatives. Please keep in mind, this MHME User Group is just one of many sources of information we use for our overall tech strategy.
Download the 2023 MHME User Group Summary below to see why Selecting Official was our User Group's biggest priority and what else made the top 5 list!